Shop 110 m² in Zheludok, Belarus
Zheludok, Belarus, Zheludok Oktyabrskaya ul 18
Location
Address:
Zheludok Oktyabrskaya ul 18
Building parameters
The year of construction:
1958
Description
The building is located in the Shchuchinsky district, the city of. St. Oktyabrskaya, 18 on one of the main asphalt roads in the village towards. Dyatlovo ( 22 km to Schuchin, 37 km to Dyatlovo ). Nearby are the central square, square, Euroopt. Population in. Stomach 971 people. Targeted building & mdash; ritual accessories store. It is presumably possible to change the purpose of the building to the store of food products and consumer goods, a pharmacy, a catering facility, etc. Area & ndash; 110 sqm. The building is one-story brick in 1958. Crossings are attic & mdash; wooden. Partitions & mdash; brick. Blood & ndash; bitumen tiles. Windows & ndash; PVC double-glazed windows. Doors & ndash; fillet. Armstrong pendant ceiling. The walls are painted. Paul & ndash; tiles. The building has 2 separate entrances. Parking. Electricity & mdash; there is. Local water supply ( well in the yard with a pump & laquo; Handles & raquo ;, set to the building ). Sewerage & mdash; local. Toilet inside the building. Heating & ndash; from the boiler. The radiators are cast iron. Ceiling Height & mdash; 2.81 m. The land is of the correct rectangular shape, provided on rent. Area & ndash; 0.0506 ha.
Features
Location
Zheludok, Belarus, Zheludok Oktyabrskaya ul 18
Seller agent
Languages: Русский
Belarus, Hradno
Leave a request for property
Leave a request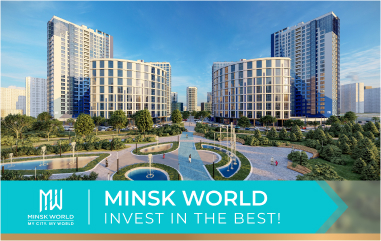 Learn more about this property
Send your request to the agent